Steve Bishop
16 June – 19 June 2016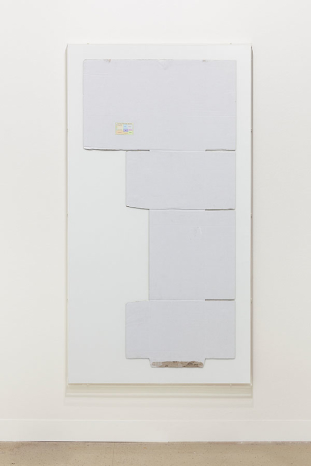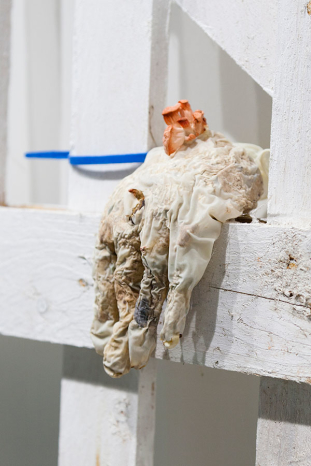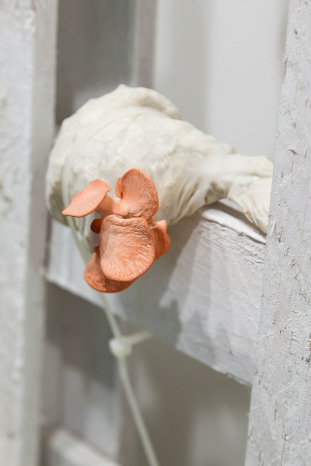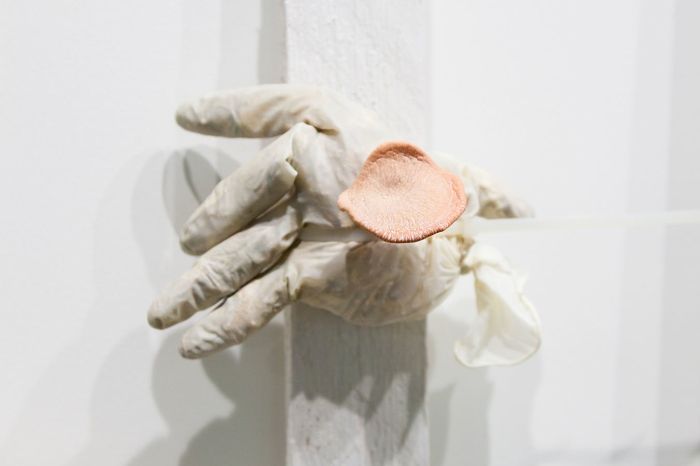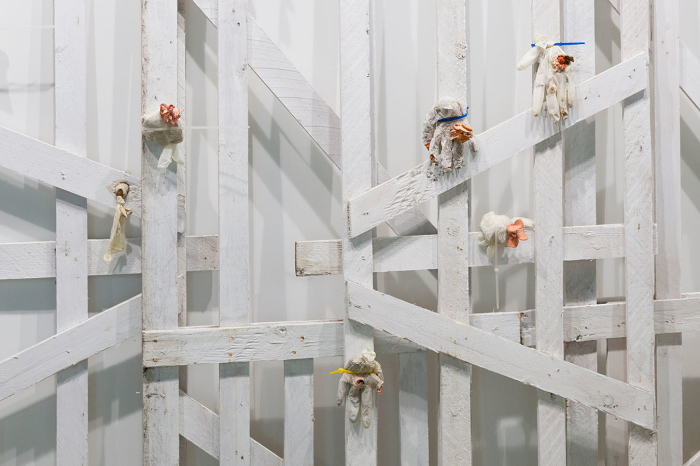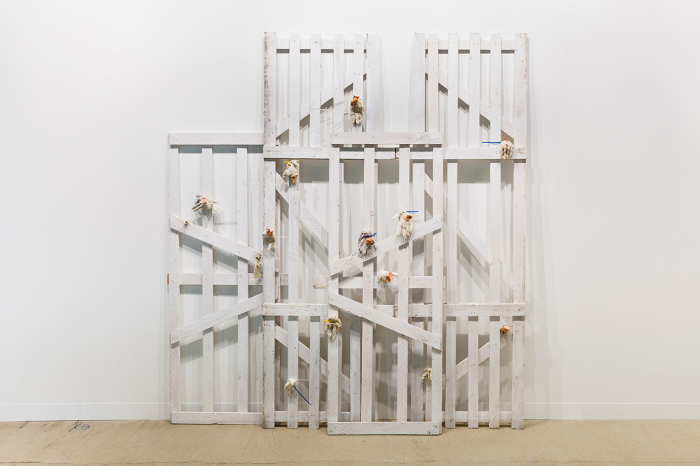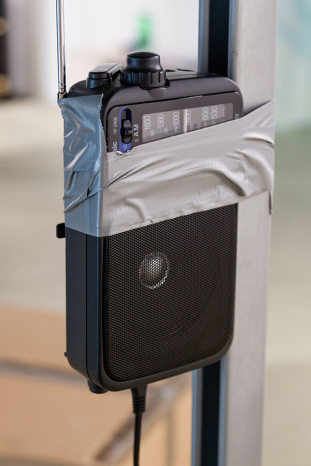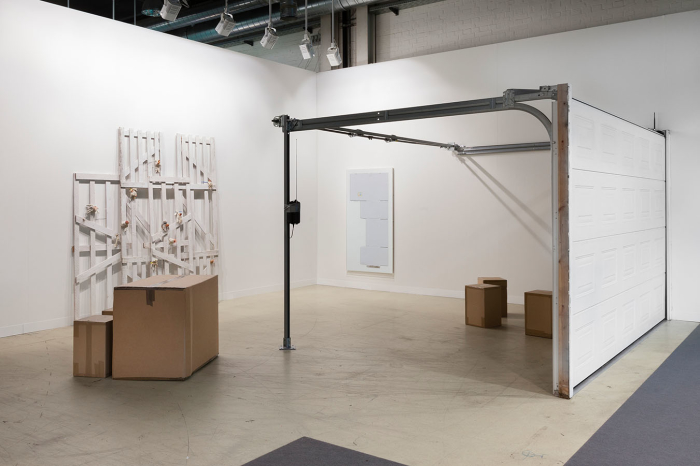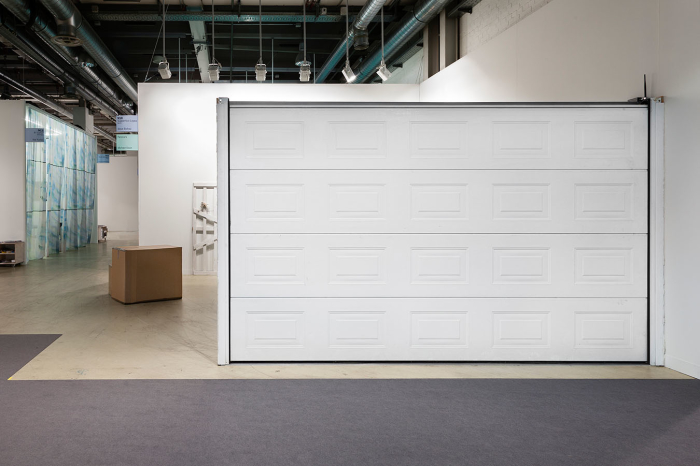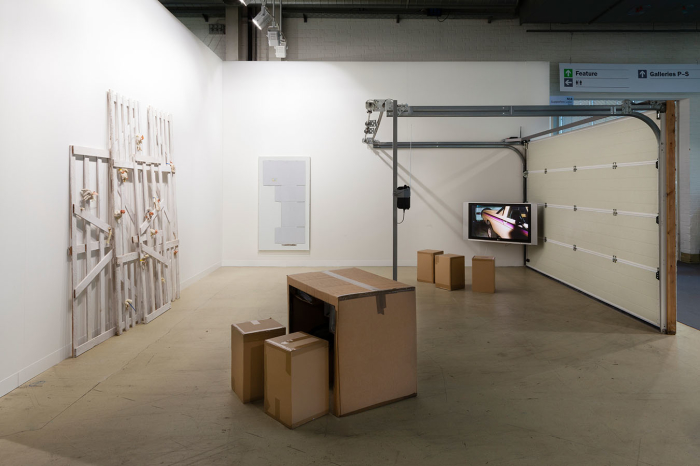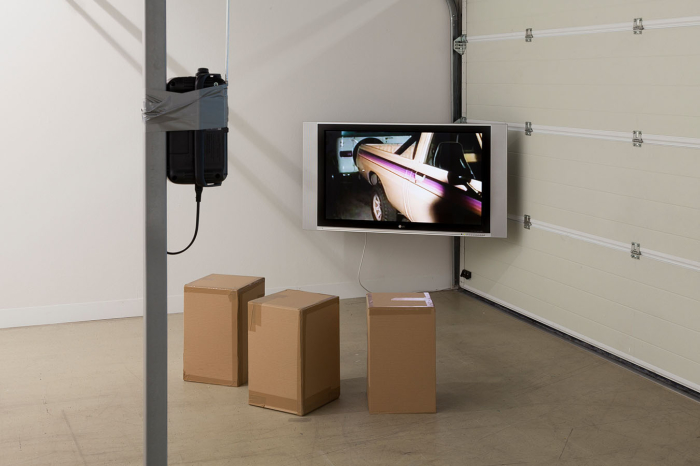 For the 2016 edition of Art Basel Statemets Supportico Lopez is happy to present a project by artist Steve Bishop (b. 1983 in Toronto, lives and works in London).
Bishop's project, specifically conceived for Statements, will transform the gallery's booth into an inhabited garage-like space. A real garage door installed on one side of the booth will provide a context to the artworks on view.
The project for Statements has at it's core, the video/sound installation "Insulated by the Boundary" that explores feelings of personal memory in relation to physical domestic boundaries. Utilising a mixture of recorded footage and found video with field recordings and pop ballads, the video treads a line between voyeuristic intrusion and commemorative sentiment. Exhibited alongside this work is a piece consisting of a reclaimed garden fence dressed with gloves impregnated with mushroom spawn. The fruiting oyster mushrooms growing from within the protective layer of the latex gloves is on one hand an ode to the cycle of growth and consumption, but also one eliciting a gut reaction of repulsion in a parasitic presence within close proximity to a personal space.