29 April – 12 June 2010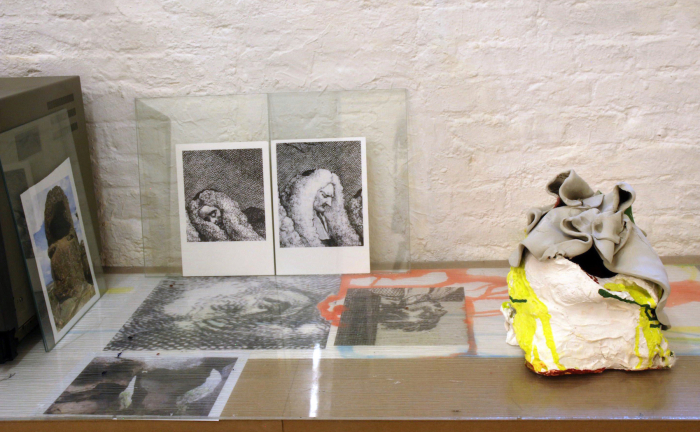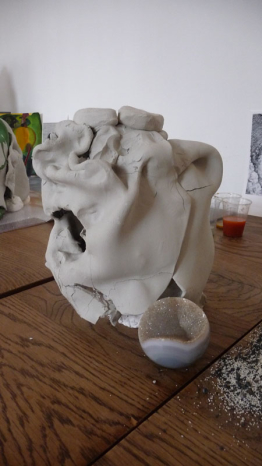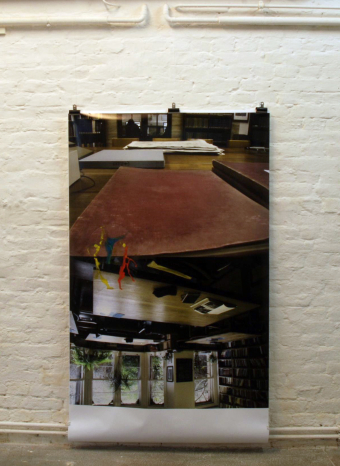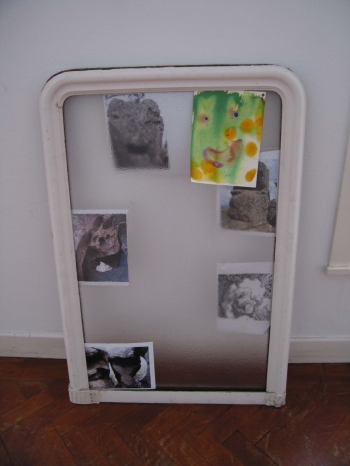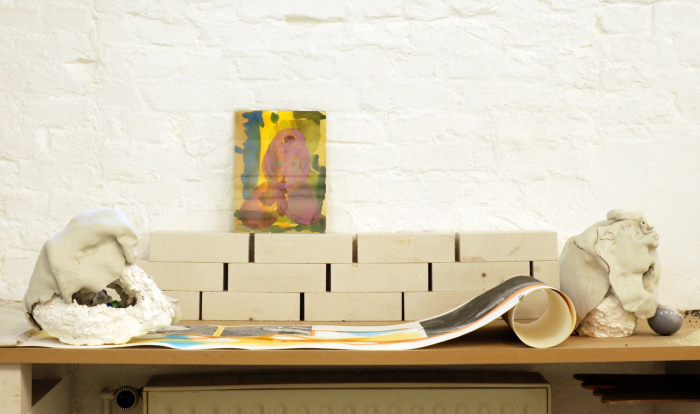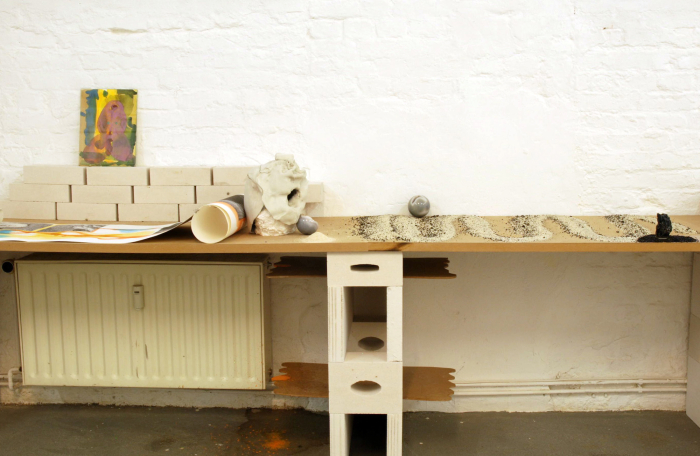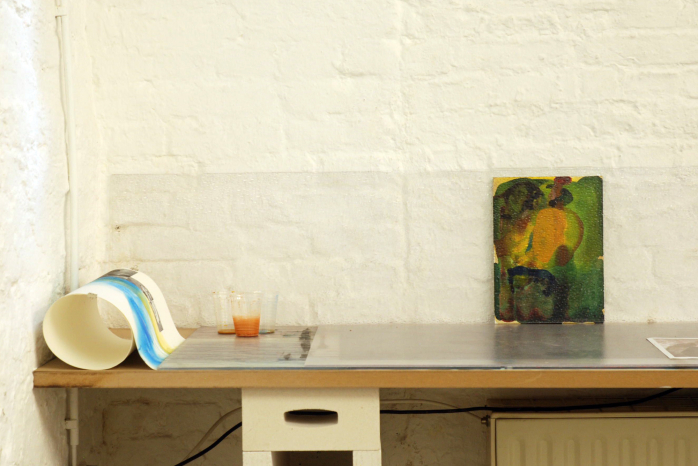 Supportico Lopez is pleased to announce the solo exhibition of the British artist Christina Mackie.
The subject of this work is the strong and unyielding forces that make movement impossible, forces both physical and cultural, and the forces that constitute time.
The work takes as a starting point landscape with geology an embodiment of our human physicality in the long continuum of the earth, and the inevitability of our extinction. The work is a study of the rocks at Mount Macedon. The spirit of the place is an intrinsic part of the place not an interpretation and has no narrative quality. It's a search for that which is hidden in the place.
The work is ongoing. Research itself is the subject, of the geological processes of the type of volcanic activity that caused the original rock formation before it was eroded into the current form, and research in the form of drawing – a study of agedness, and libraries, and the succession of life.
It is in two main parts. Images of the rocks themselves, and clay sketches. By exerting similar forces as geological forces, faces emerge. These stones mauled with the least ego intervention possible may exhibit the same characteristics as the rocks formed by natural forces. They stand on various layers of materials, maps and schema. There are also notes in the form of watercolour paintings using accidental and mineral reactions as their basic form. The scrolls show images of judges from Hogarth's "The Bench".
There will be a book later on, a document of search, with images of the rocks, the sculptures, animistic shrines, earth worship sites, volcanoes, gondwandan plants and animals, geological and other resonant imagery.
Christina Mackie's (Oxford, 1956, lives in London) sculptural installations weave an intricate web of associations between their diverse physical components, which comprise natural, man-made and crafted elements. Holding an inherent respect for her materials and an intuitive understanding of the way things work, Mackie's creative processes are often directed by what something can be made to do. Both personal and complex, her works are imbued with her own experience of the world and her private thought processes.
Selected solo exhibitions: 2008 Steal, in the silent, Galleria Sonia Rosso, Torino, Italy;  2007  Art  Now Sculpture Court, Tate Britain, London; This that & the other, Herald Street, London; 2006 How to Begin, I-Cabin, London; 2005 I Can't Help You, Herald St, London, UK; 2003 Magnani, London, UK; 2002 An Interzone, Henry Moore Institute, Leeds, UK; 2001 AC Project Room, (with Katrin Asbury), NYC, USA; 2000; Meanwhile, CCA Kitakyushu, Japan; Forcing It, Magnani, London, UK
Selected Group Exhibitions: 2009 Celebration, curated by Isabella Bortolozzi and Karl Holmqvist, Isabella Bortolozzi Gallery, Berlin; The Knight's Tour, De Hallen, Haarlem, High, low and in between, curated by Matthew Day Jackson and Simone Subal, Grimm Fine Art Amsterdam; 2008 Busan Biennale, Korea, The large huts, New Art Centre, Roche Court, Attingham Hall, Galerie Diana Stigter, Amsterdam with Maaike Schoorel and Roger Hiorns; 2007 Love me Tender, Tate Britain 2007-8, It starts from here, De La Warr Pavilion, Bexhill-on-Sea; 2006 Flutter, curated by Michael Readecker, The Approach, London, British Art Show 6, Baltic, Newcastle, UK (touring); 2005 5 Sculptors, Westfälischer Kunstverein, Münster, Germany, Beck's Futures, ICA, London, UK & CCA, Glasgow, Inaugural, Herald St, London, UK; 2004 Real World, Modern Art Oxford, Oxford, UK Concert in the Egg, The Ship, London, UK; 2003 Still Life, Museo de Bellas Artes, Santiago, Chile, UK, Black Box Recorder, Museum Ludwig, Cologne, Germany; 2002 There is a Light That Never goes Out, Villa Galvani, Pordenone, Italy, Animations, Kunstwerke, Berlin, Germany; 2001   Animations, PS1, NYC, USA, City Racing, a Partial Account, ICA, London, UK; 1999 Retrace Your Steps: Remember Tomorrow, Sir John Soane Museum, London, UK, OLDNEWTOWN, Casey Kaplan, New York, USA, Sweetie – Female Identity in British video, British School at Rome, Italy (touring); 1998  Common People: British Art between Phenomenon & Reality, Palazzo Re Rebaudengo, Turin, Italy, How will we Behave?, Robert Prime, London, UK, Life/Live, Musee d'Art Moderne de la Ville de Paris, France; 1996 Something Else, Curated by Kirsty Bell, Exmouth Market, London, UK, Against,  1994  The Curator's Egg, Anthony Reynolds, London, UK
Supported by British Council