La Crevette Amoureuse
26 April – 8 June 2013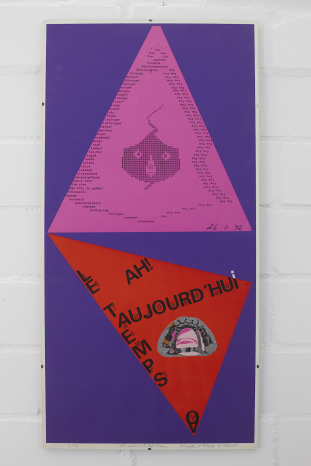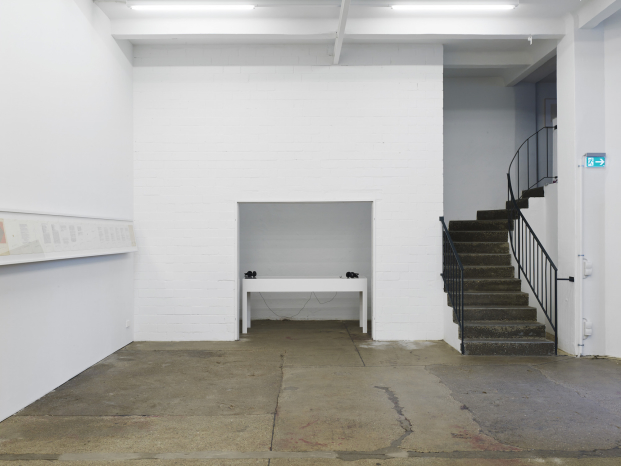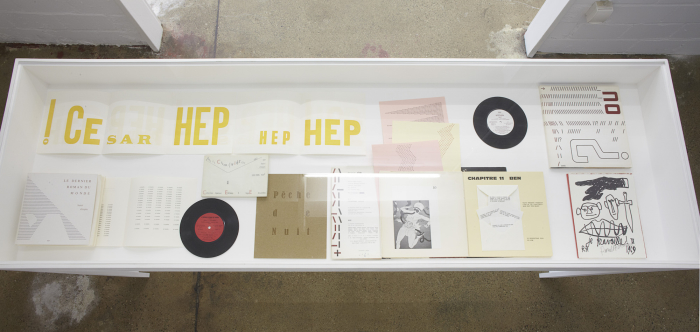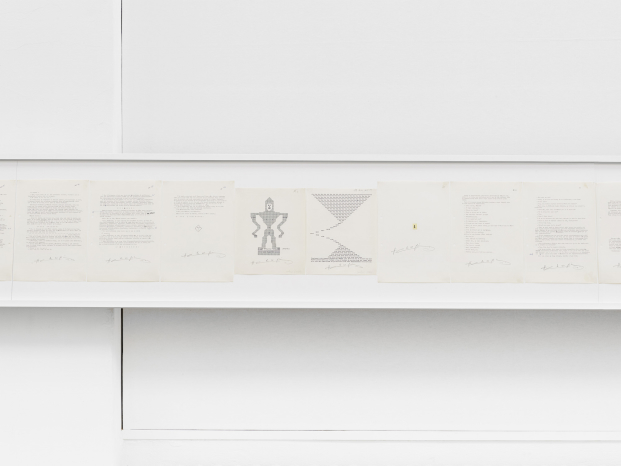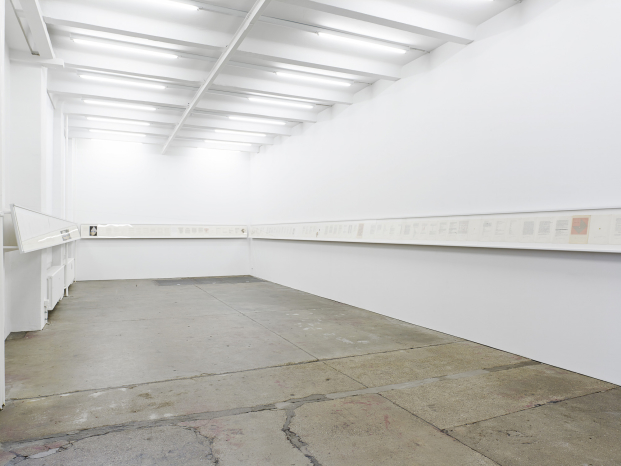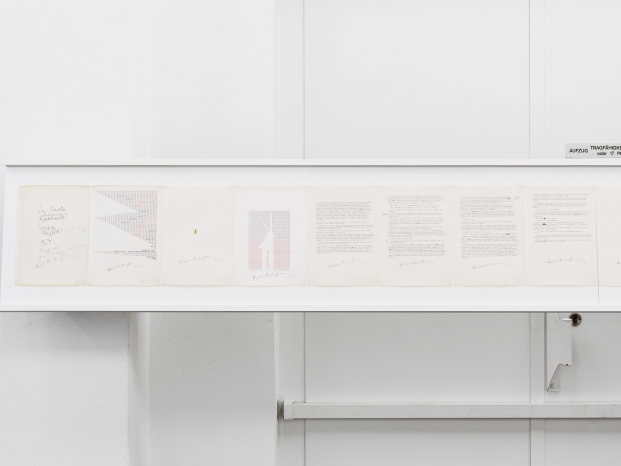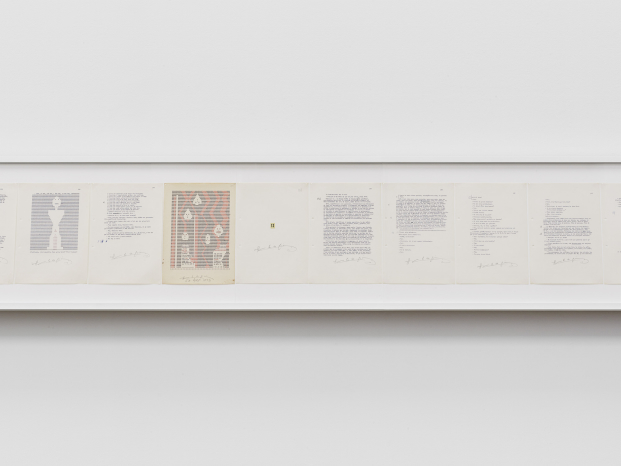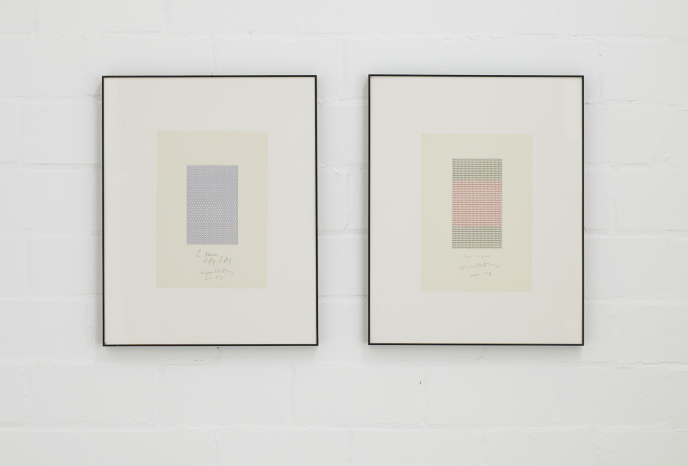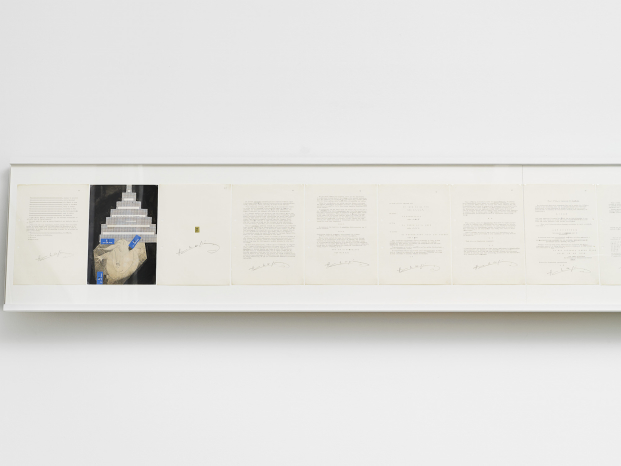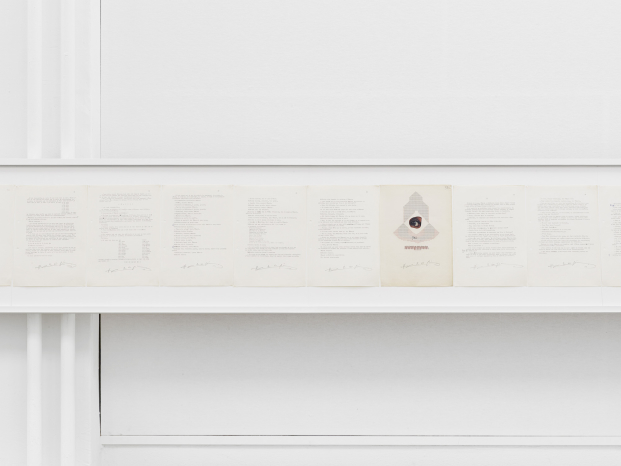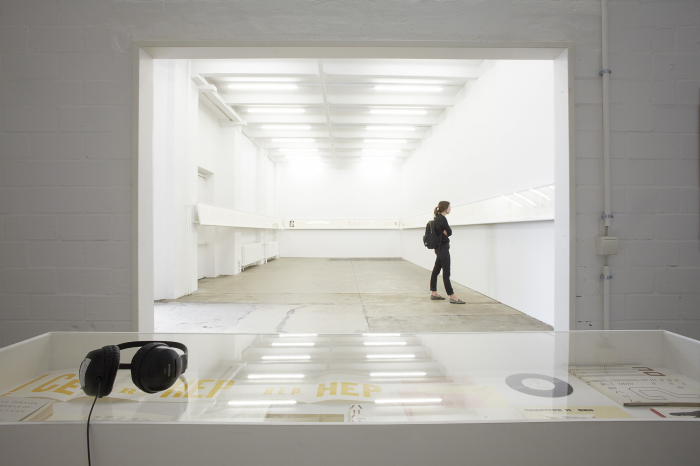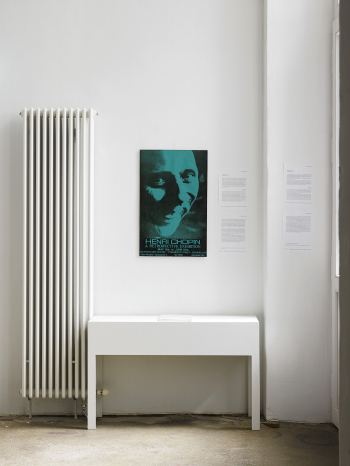 This upcoming edition of the Berlin Gallery Weekend is dedicated to the French avant-garde poet Henri Chopin (1922-2008). Through Peppe Morra, director of the Morra Foundation in Naples, one of Chopin's close friends and supporters, we have the possibility to exhibit the manuscript La Crevette Amoureuse (1967/1975). It is part of the trilogy of Le Dernier Roman du Monde, which Chopin started to write in 1961. La Crevette Amoureuse, however, was never printed until 1994 and only had its exhibition debut in 2012, as part of the group show "Ecstatic Alphabet" curated by Laura Hopman at the MoMA in New York.
The manuscript is a continuous movement of construction and deconstruction of meaning itself.
True to Chopin's style, a certain Dada spirit hovers over the narration. We will open these 146 pages to the public in collaboration with the architects Kuhn-Malvezzi who will design the display of the show.